Terms of Use
You must understand and agree to the terms and conditions before signing up to a membership with FoxyMistress.com.
By signing up to a membership or subscription to foxymistress.com, you are agreeing to the terms of use. The terms 'Bluelight Media Group' and 'Bluelight Media' are to refer to the parent and managing body of messyworld.net, the terms 'foxymistress' and 'foxymistress.com'' are to refer to the content, public, private and subscription/membership sites. The terms 'us', 'we' & 'our' will refer to foxymistress.com and the parent body. The terms 'you', 'yours', 'client', 'customer' 'subscriber', 'member' & 'viewer' are to refer to you, the recipient of membership and consumer.
The site 'foxymistress.com' is an entertainment website, and as such, should not be treated in any other way then as entertainment for comedic purposes. Although we insist that members are over the age of 18, we do not produce any content that is not suitable for all audiences. All models, actors, performers and other persons appearing or otherwise contained in or at this website were over the age of eighteen (18) years at the time of the creation of such depictions.
We reserve the right to cancel this service at any time without prior notice, although will ensure that all member subscriptions are void and that members will not be billed if we cannot continue the service. Certain material may be removed in the event of independent material being pulled by the owners, independent contract termination or by request of the models, actors, performers or owners' wishes.
Content on Messyworld.net is for entertainment purposes only. All images, plotlines, scenes, votes and competitions are fictitious and designed for illustrative purposes only. Although we may promote spoof competitions and gameshows as part of our content, these must always be taken as fictional. We will not accept any genuine entries into competitions from any members of the public nor will we accept any form of monetary application, fee or any other form of entry. Although genuine prizes are sometimes given away on screen, these are within contracts agreed with staff and participants within FoxyMistress as our affiliated agencies. For more information or clarification on this, please contact: info@bluelightmedia.org.uk
The site is under copyright licensing at Bluelight Media Group on content, design, logos, name and imaging. Reproduction, sharing or copying of any content or material is strictly prohibited. We reserve the right to remove any membership or account found to be sharing passwords, content or pirating videos on third party hosting sites, forum sites or any other public platform.
The site may be unavailable at certain times of the year for maintenance, technical problems and server faults.
FoxyMistress.com is not responsible for any loss, damage, injury or the welbeing of our clients and customers, you are responsible for your membership and consent to viewing and becoming a member at your own will. You understand that neither FoxyMistress nor Bluelight Media Group can guarantee that all photos, videos, text and content will be available as advertised due to human or system errors, however we will do our utmost to ensure that we never falsely advertise any content and put right any mistakes as a matter of urgency. Content is advertised with quantities relating to availability. Pictures such as site framework, logos and advertisements for other websites to not represent content available for streaming or download.
You agree and understand that by signing up to a membership you are paying to access the members area and whatever content is on it. You agree that you will never sell, loan or copy any of the content provided in the members area, you will also never sell, loan or give out your private username and password to anyone whatsoever. We have the right to terminate any membership or subscription with immediate effect and without refund of any person or user that has published his or her user details on any public domain, website, building or viewable public platform as long as evidence is available.
We also have the right to block access IP addresses and blacklist credit or debit cards associated with users who have abused or breached these terms and conditions including committing chargebacks or fraud.
You understand that we have the right to cancel any subscription at anytime, without prior notice or warning.
You understand that all content on this site is strictly for entertainment purposes only and no image, content or video on the site is intended to be acted in culture or society in any circumstances.
You understand that all the content on the site has been consented by professional models and that it is an illegal act to produce such content without the consent of a third party.
Bluelight Media cannot be held responsible for any loss, damage, injury or loss of life during or at the time of viewing the content of the website.
Disclaimers:
1. Bluelight Media website content, including the information, names, images, pictures, logos and icons regarding or relating to the messyworld and Bluelight Media Group, is provided without any representations or any kind of warranty made (whether express or implied by law) to the extent permitted by law, including the implied warranties of non-infringement, security and accuracy.
2. While every effort is made to provide accurate and timely information, there may be technical or factual inaccuracies and typographical errors, for which we apologize and we accept no liability for any inaccuracies or omissions on our website to the extent permitted by law. We reserve the right to make changes and corrections at any time, without notice.
3. Bluelight Media Group does not warrant that functions contained in the website content will be uninterrupted or error free, or that defects will be corrected, or that the site or the server that makes it available are free of viruses or bugs.
4. We may from time to time publish links to external independent website's. Bluelight Media Group cannot however be held responsible for the content of those web sites. Providing links to other website's does not indicate that Bluelight Media Group, FoxyMistress.com or any of it's models, performers, staff, management or affiliates agrees with any claims, statements or opinions published by those sites.
5. In no event will Bluelight Media Group be liable for any damages including, without limitation, indirect or consequential damages, or any damages whatsoever arising from use or loss of use, data, or profits, whether in action of contract, negligence or other tortuous action, arising out of or in connection with the use of the Bluelight Media Group website. For any further information on legal information and our terms & conditions, please contact us via email at: legaloffice@bluelightmedia.org.uk We may alter, add or amend these Terms of Use at any time without prior warning, it is your responsibility to check the terms and conditions at your own discretion.
My Membership • Privacy Policy • Terms of Use • USC 2257 • Contacts • Report Bug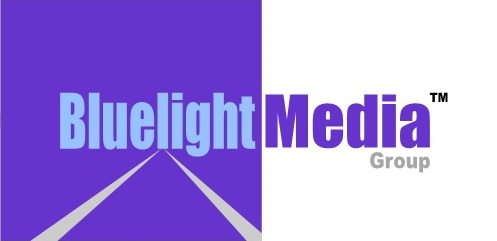 © FoxyMistress.com is part of Bluelight Media Group™